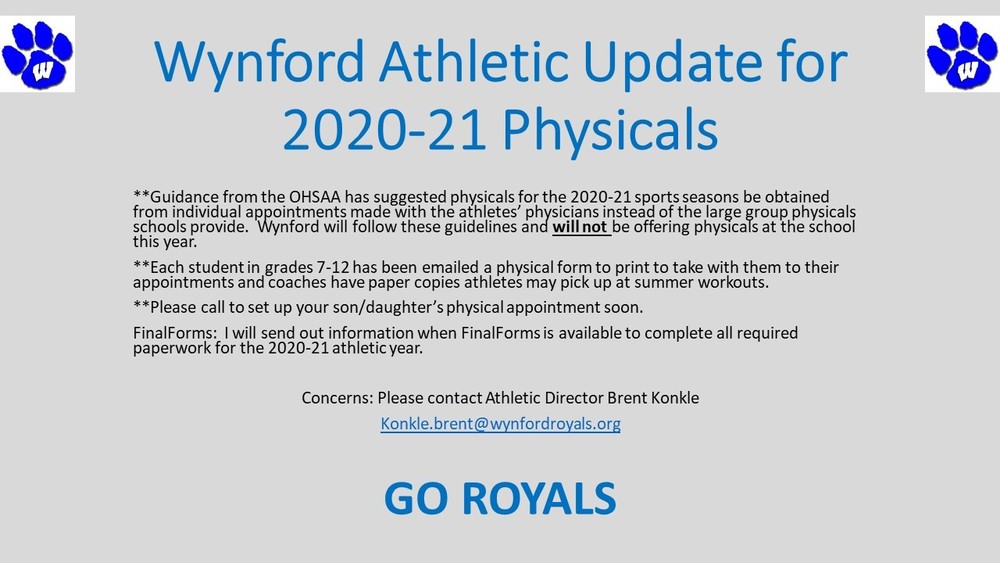 Wynford Athletic Update for 2020-21 Physicals
Brent Konkle
Wednesday, June 10, 2020
**Guidance from the OHSAA has suggested physicals for the 2020-21 sports seasons be obtained from individual appointments made with the athletes' physicians instead of the large group physicals schools provide. Wynford will follow these guidelines and will not be offering physicals at the school this year.
**Each student in grades 7-12 has been emailed a physical form to print to take with them to their appointments and coaches have paper copies athletes may pick up at summer workouts.
**Please call to set up your son/daughter's physical appointment soon.
FinalForms: I will send out information when FinalForms is available to complete all required paperwork for the 2020-21 athletic year.
Concerns: Please contact Athletic Director Brent Konkle