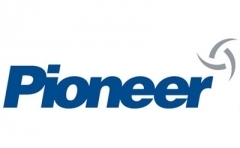 Attention: Wynford Pioneer Students
Mrs. Miller
Monday, August 17, 2020
All Wynford Students that are attending Pioneer this year and will be riding the bus to/from Pioneer, please see below:
1. Please arrive at Wynford between 7:05 - 7:15am.
2. Park in the furthest northeast elementary parking lot (the one closest to the Royal Woods).
3. The Pioneer Bus will pick students up in the elementary parking lot at 7:20am.
4. The Pioneer Bus will return to Wynford in the afternoon at approximately 3:05.
5. The first day of busing will take place on August 24th (Pioneer Juniors).
6. Please do not use Wynford as a meeting place to carpool to Pioneer - if you are parking here, it should be to ride the bus to Pioneer.
7. Pioneer Students will not need to purchase a parking pass from Wynford but will need to register your vehicle with the school - applications will be given to you the first week of school.