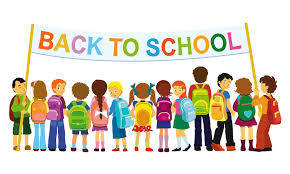 Start of School
Mrs. Miller
Friday, August 21, 2020
Attention Wynford MS/HS Students:
We are very excited that the first day of school is quickly approaching and that school will be in session five days a week:) We will be sharing quite a bit of information over the next two weeks concerning; picking up schedules, Wynford Online, busing, driving applications, lunches, and safety protocol.
However, we wanted to inform everyone that due to delays in the construction of the new building, the second floor (which houses the middle school classrooms and a few high school classes) will not be completed by September 8th. As a result, the MS students will start the school year in the old high school. The MS students will be traveling into the new building for some classes, and will have access to the new cafeteria. This will be a very temporary situation and as soon as we are given the green light to move into the new building, we will do so immediately. Please be patient for more details to be released next week. We are also going to create a virtual open house to allow all students to become familiar with the layout and the logistics of the new and old building and how each will be utilized. This will not be released until approximately September 4th as we will not have access to all areas prior to that point.
If you are interested in signing your child/children up for Wynford Online, please email Nicole Pelter (pelter.nicole@wynfordroyal.org) no later than Friday, August 28th. If you have already signed up, we will be contacting each online student the week prior to September 8th to discuss schedules, classes and devices.
Please email Julie Miller (miller.julie@wynfordroyals.org) with any questions or concerns about the start of the school year. Thank you for all of your support and understanding throughout the summer and the start of the school year. Enjoy the last couple of weeks of summer vacation and Go Royals!