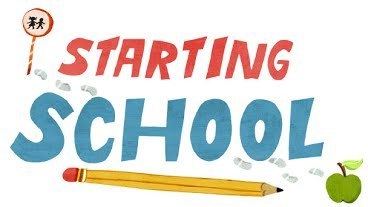 Attention: Wynford MS/HS Students
Mrs. Miller
Thursday, August 27, 2020
ATTENTION: WYNFORD MIDDLE SCHOOL/ HIGH SCHOOL STUDENTS
START OF THE SCHOOL YEAR IMPORTANT INFORMATION:
The first day of school is right around the corner, and we are so excited to get started!! The new building is very close to being completed and looks absolutely amazing. We can't wait for each one of you to walk through the doors and see it. However, we do need to share some very important new information with you concerning the start of school for the MS/HS students:
Due to a few slight changes in inspection dates for the new building, we are going to have to move our face-to-face start date to Monday, September 14, 2020, for grades 6-12 only. The elementary school will start face-to-face as scheduled on Tuesday, September 8, 2020.

Grades 6-12 will use remote learning beginning on Tuesday, September 8th. The students remote learning schedule will follow their face-to-face schedule. Students will be contacted by each of your teachers via your Wynford student email. This contact will take place no later than the morning of Monday, September 8th. Please make certain that you are checking your school email periodically prior to September 8th.

Students will not need any textbooks, workbooks, or any other school issued materials for the week of remote learning.

If you do not have access to a digital device to use for remote learning, please contact Nicole Pelter at: pelter.nicole@wynfordroyals.org no later than Wednesday, September 2, 2020.

If you have signed up for Wynford Online for this school year, we will be contacting each of you next week to go over your schedule and all other needed information for the start of the school year. There is nothing else at this time that needs to be completed as long as Final Forms are done.

We are still planning on releasing a video containing a tour of the new school and middle school classrooms (old building) containing information needed for the start of the face-to-face school year. As soon as we are given the go ahead to video in the new building, we will do so and will post the video upon its completion. Look for this towards the end of next week. We realize that many students are anxious about the new school year. We hope that the video will help calm any nervousness until we can see you face-to-face.

When face-to-face school starts on September 14th, the MS students (grades 6-8) will still be starting in the old high school. We will not be assigning lockers to them in the old building. Students in grades 6-8 will be permitted to carry their backpacks or tote bags with them from class to class until we move into the new building where they will have an assigned locker.

If students in grades 6-8 bring a cell phone with them to school, it will need to be turned off and remain in their backpack or tote during the entire school day while in the old building. Students in grades 9-12 (and 6-8 once in new school) will need to keep their cell phones turned off and in their lockers during the entire school day.

Wynford Students in grades 6-12 (excluding those that have signed up for Wynford Online) will be able to pick up schedules, a student planner, and a parking pass (student drivers only) as well as pay school fees (grades 6-8 = $7.50 & grades 9-12 = $17.50) on the following dates/times:
Thursday, September 3rd from 8:00 - 2:30 (high school office in the old building)
Thursday, September 3rd from 4:00pm - 6:00pm (high school office in the old building)
Friday, September 4th from 8:00 - 2:30 (high school office in the old building)
**All Final Forms must be completed and current in order to pick up all of the above.**
Please email Julie Miller (miller.julie@wynfordroyals.org) or call the school office at 419-562-7828 with any questions concerning the start of the school year. Thank you very much for all of your support throughout this process. I promise you the new building is definitely worth the wait. Go Royals!!