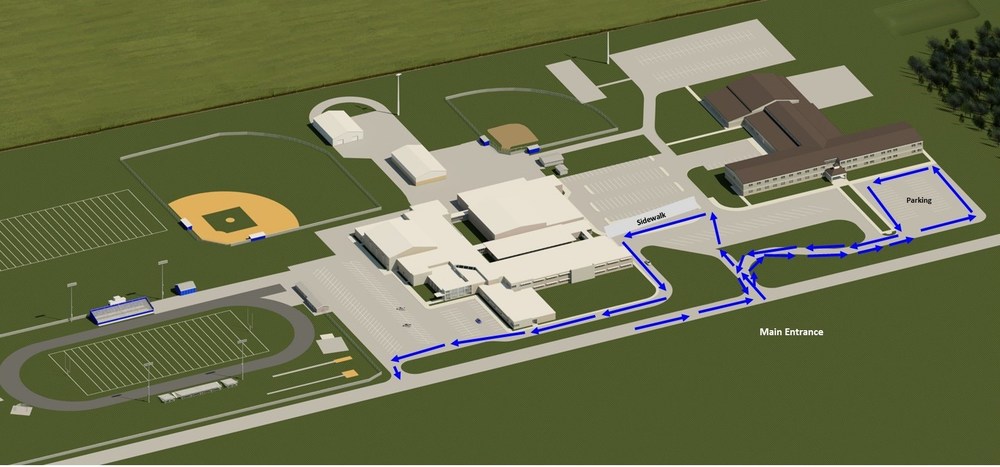 Wynford Elementary Pickup and Drop-off Procedures
Wynford Elementary
Friday, September 04, 2020
Wynford Elementary Drop-off

Elementary drop-off for students being dropped off by parents will begin at 8:20 a.m. You will be directed in two different areas as you enter the school grounds. Please follow the directives listed under the map of the buildings below. We are excited for your return.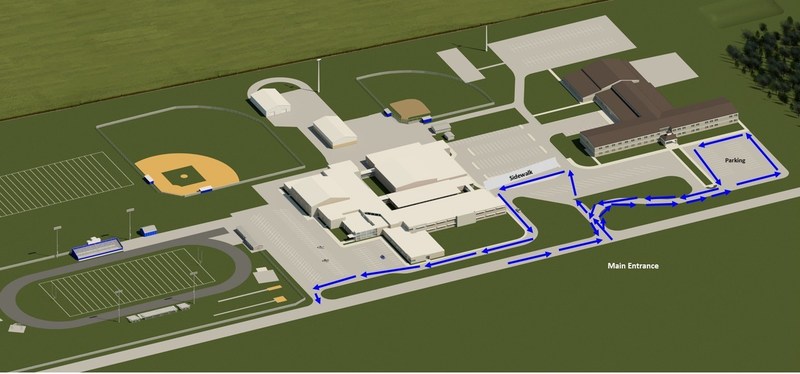 1. Enter through the usual main entrance.
2. Drop off will be in two areas.
3. Parents of students in GRADES PK-2 will turn to the right after entering the main entrance and follow around the north parking lot. Parents of students in GRADES 3-5 will go straight at the main entrance and go to the west drop-off point. If you have a mix of students in Grades PK-2 and Grades 3-5, you may choose either drop-off line.
4. If you are a preschool or kindergarten parent and want to walk your student on the sidewalk to the door, please park in the north elementary parking lot and do not disrupt the flow of exiting students.
---
Wynford Elementary Pickup

Elementary pickup after school is in front of the elementary building. For pickup, you are welcome to enter the lot any time after 2:45 p.m. Students will be released from the building in a timely manner. Please remain patient as the first few days will be an adjustment period. Cars won't be dismissed to leave until the buses are released. Please keep student safety in mind. We anticipate a fantastic year at Wynford Elementary and working together we can make it happen.