Blood Drive January 28, 2020, in the high school gym from 7:15 am to 1:15 p.m. Call to schedule an appointment or stop in the high school office. Our goal is 26 units!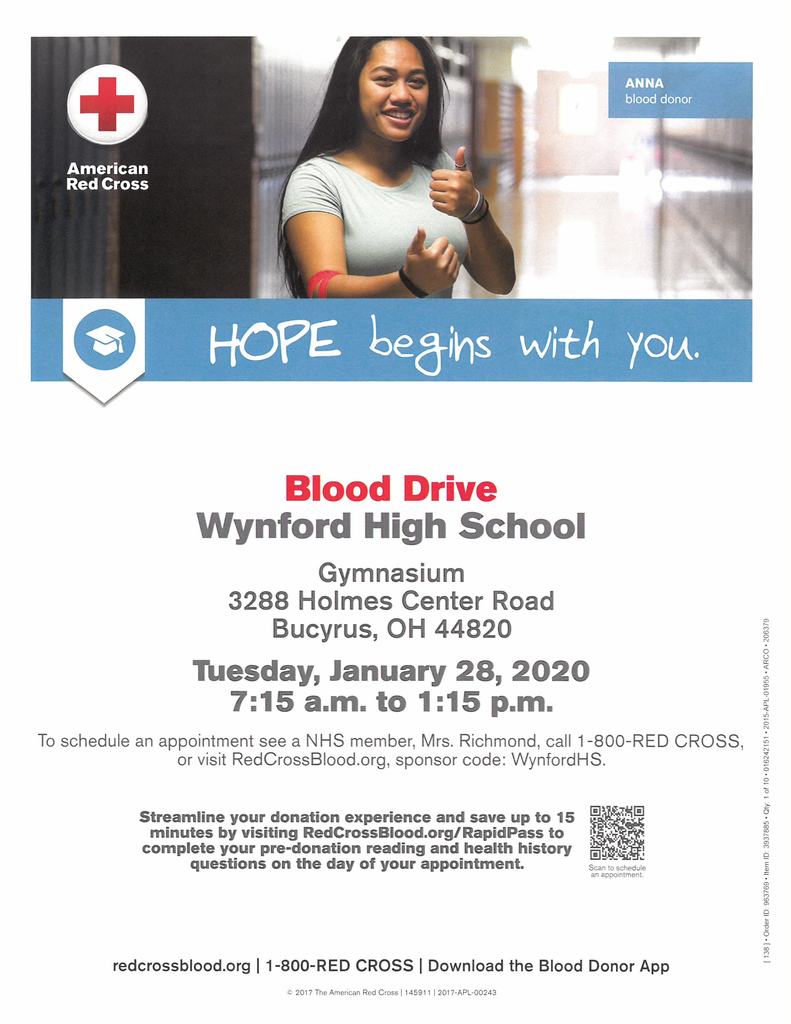 Lady Royals basketball defeated Bucyrus 64-34. Nice win ladies

Varsity Lady Royals lost 37-25 to Buckeye Central.

Orders are in for the junior class clothing fundraiser. If you have an order to pick up, please contact Ms. Sowers, 419-562-7828 x247. There are extra adult S-XL shirts available for purchase for the following prices: t-shirts $12, long-sleeve $15, and cotton quarter-zips $27.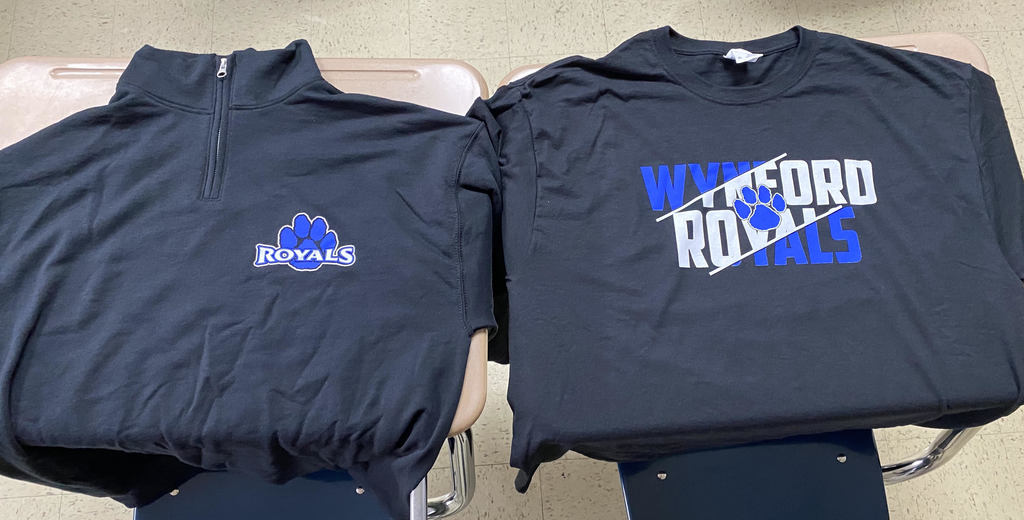 Wynford Transportation Dept. is adding their 10th bus route back as of Jan. 13, 2020. Please see
https://www.wynfordroyals.org/o/wynford/browse/97093
for students affected on buses 3, 14, 16, 17, 19, 21, and 23 and their new pickup times. For questions, call 419-562-5222.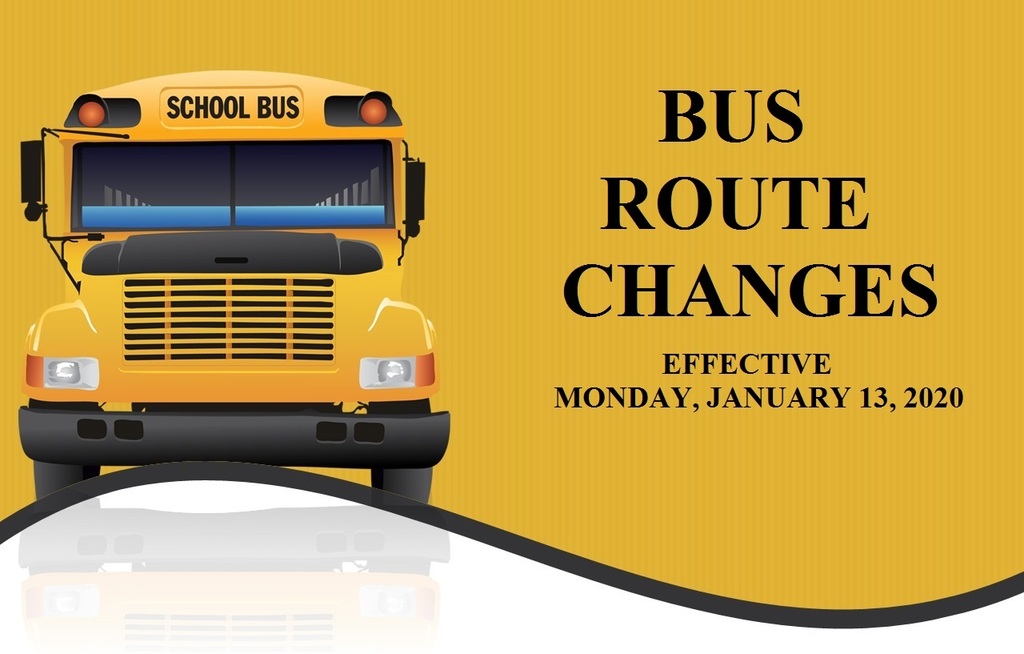 Wynford boys basketball defeated Seneca East 55-51 in Northern-10 action. Nice weeknight victory.

The Wynford Community lost a great one this weekend.. RIP Roger Ransom, you will be truly missed!!

Lady Royals fall to Seneca East 57-51 and our Wynford boys lost to River Valley 77-72 in basketball action.

Happy New Year!! Thank you to the entire Wynford Community for all of the support shown in 2019. So many exciting things to come in 2020, as always, it's a great time to be a Royal🐾

Wynford boys defeat Crestview 80-53 in boys basketball action Nice win.

Wynford boys basketball defeats Mohawk 58-44. Boys are back in action tomorrow at home versus Crestview. The JVs tip at 3:00 pm

Wynford swim team placed 3rd in the Shelby Invitational.

Lady Royals defeat Lucas in basketball action 51-40.

Lady Royals defeat Mohawk 62-22 on the hard court. The Wynford Royals boys basketball team delivers a big win over Carey 59-58 in OT. Great day to be a Royal.

Such a fantastic crowd and student section last night at the game!! Let's fill the stands again today for the Lady Royals vs. Mohawk and tonight for the boys vs. Carey. Go Royals!!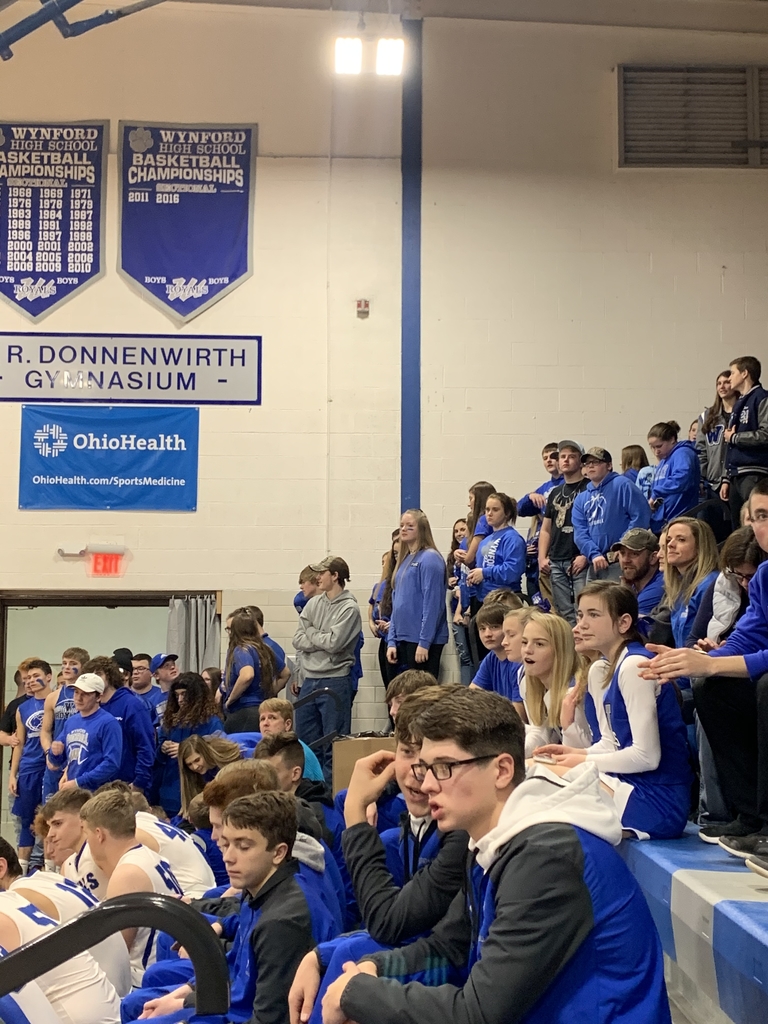 Wynford boys basketball battled Colonel Crawford the entire night but came up short 54-55.

Awesome job singing the National Anthem United in Harmony!!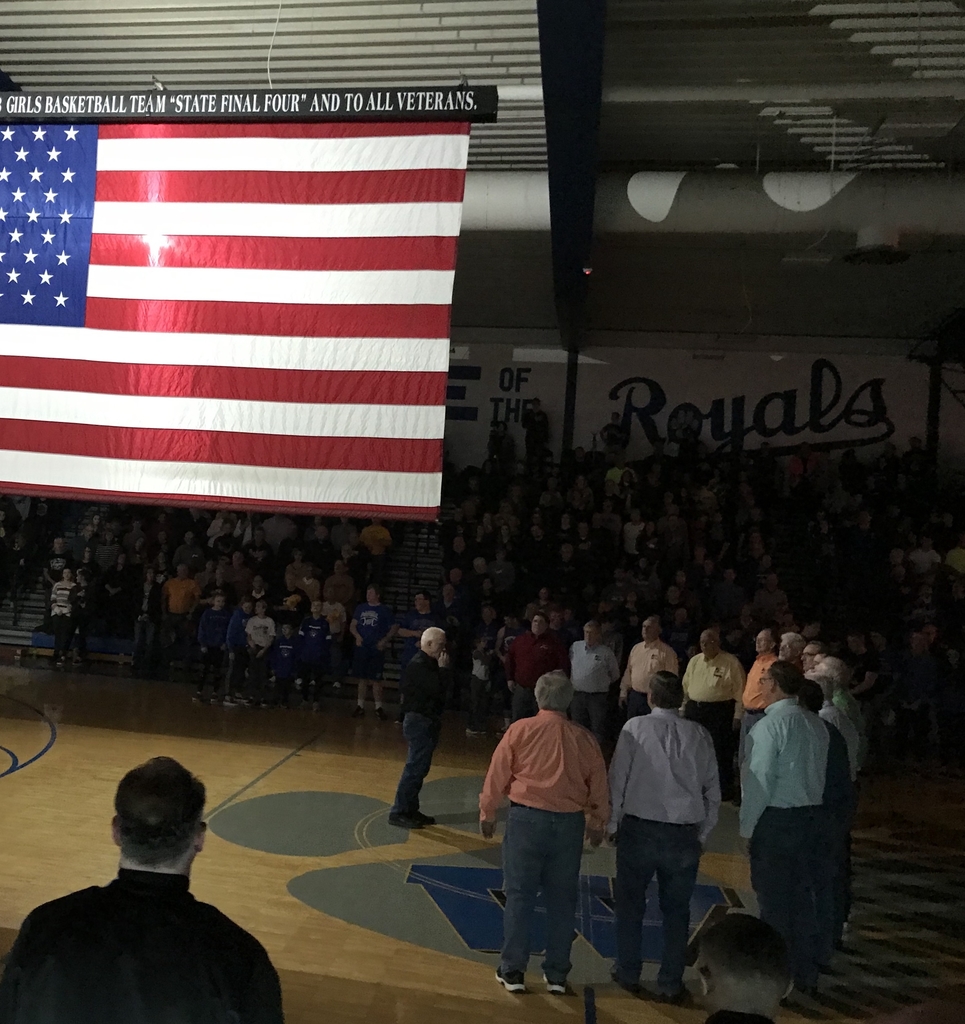 Hope to see a full student section and crowd for tomorrow night's boys basketball televised game against Colonel Crawford. Also excited to welcome the United in Harmony singing group to W. R. Donnenwirth Gymnasium to sing the National Anthem! Go Royals!!

Big win for the Lady Royals tonight as they defeat Carey in girls basketball 50-48.

Reminder: College freshmen from the graduating class of 2019, don't forget to attend the Royal Reunion tomorrow at 11:30 in the media center!