Please have your 8th grade son/daughter registered with Nowak Travels and a first payment made by October 11, 2023.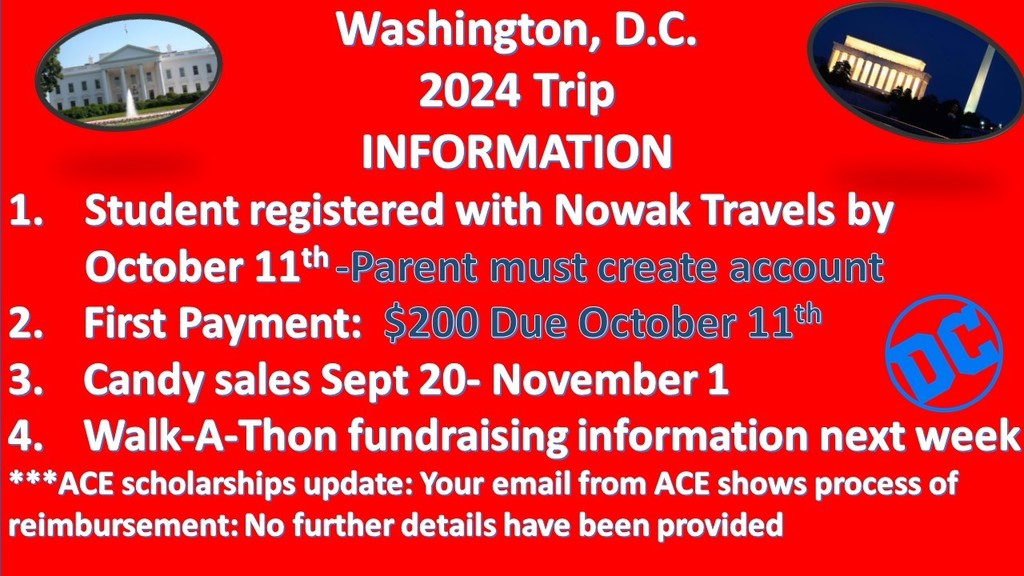 Tonight we will have a home MS volleyball game and a freshman volleyball game. The front HS entrance will be the only entrance open. All tickets will be $5. No concessions tonight. Good luck Lady Royals.

Colonel Crawford will sell tickets before the football game this Friday. They will sell tickets in the HS office starting today through Thursday 8-3PM. They will sell tickets Tues and Wed evening from 5-8PM in the HS office. All tickets are $6. No checks or credit cards.

Congratulations to Mackenzie Jones and Nate Rabun on being crowned Wynford's Homecoming Royalty🐾🐾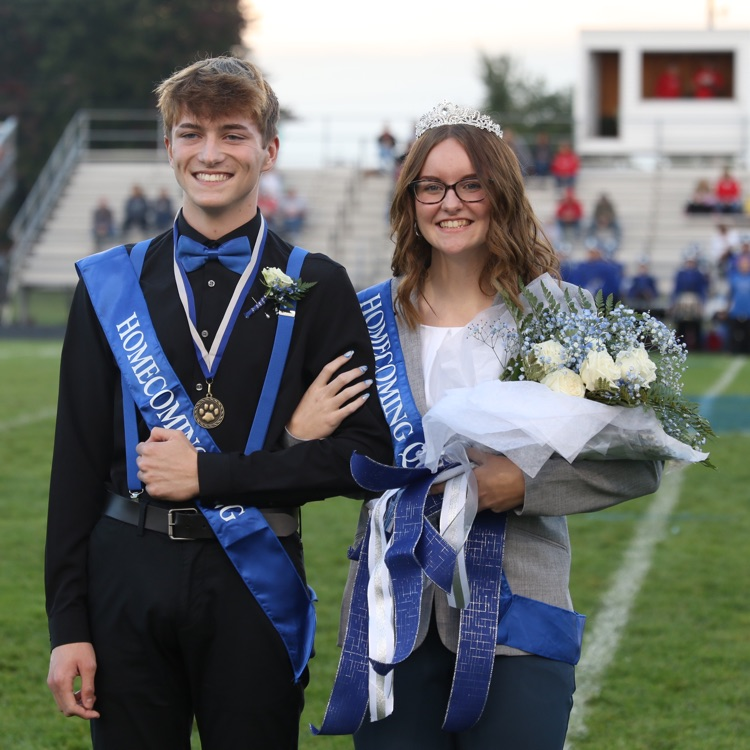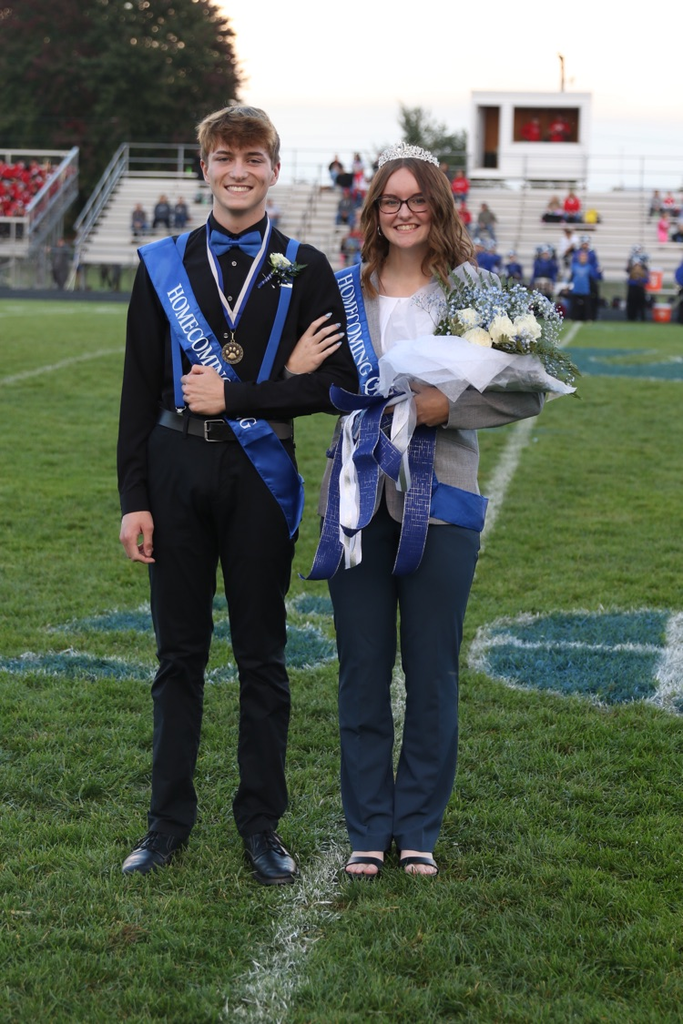 Nice win tonight for Wynford Homecoming.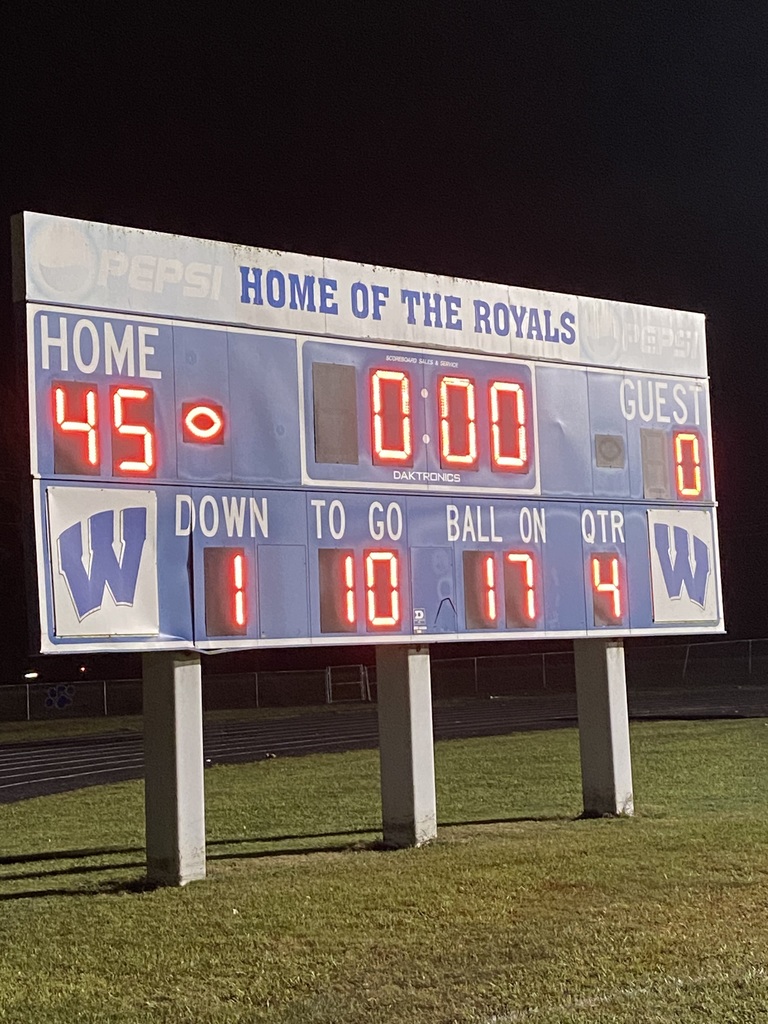 Sports Schedule for October 2-7.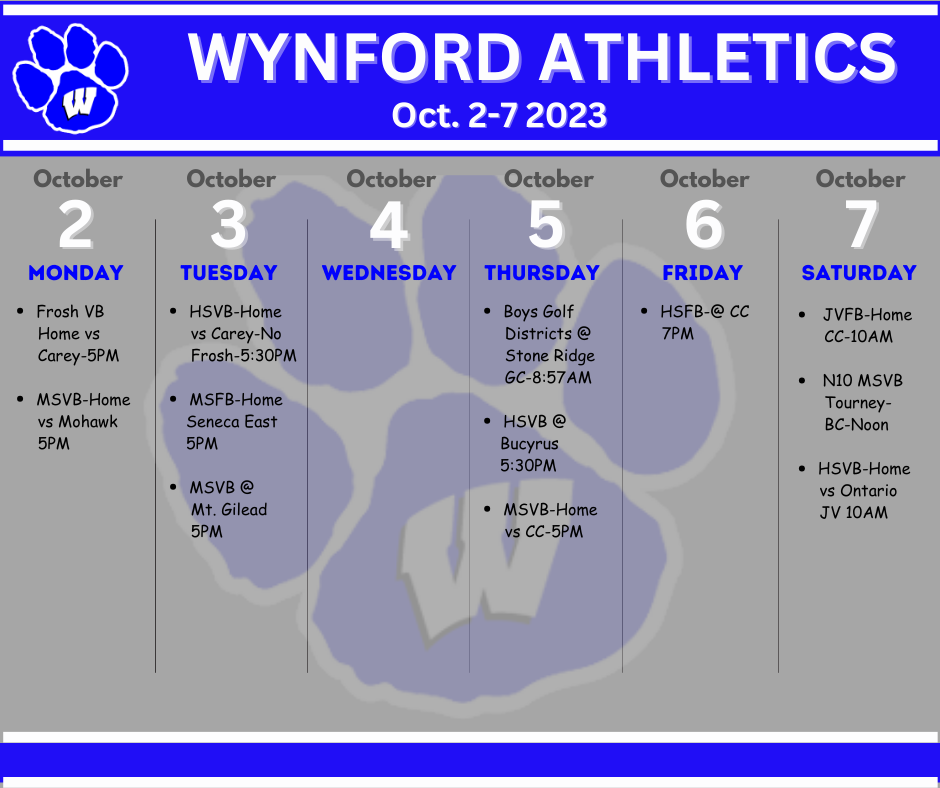 Congratulations to the 2023 Wynford Fall Homecoming Court!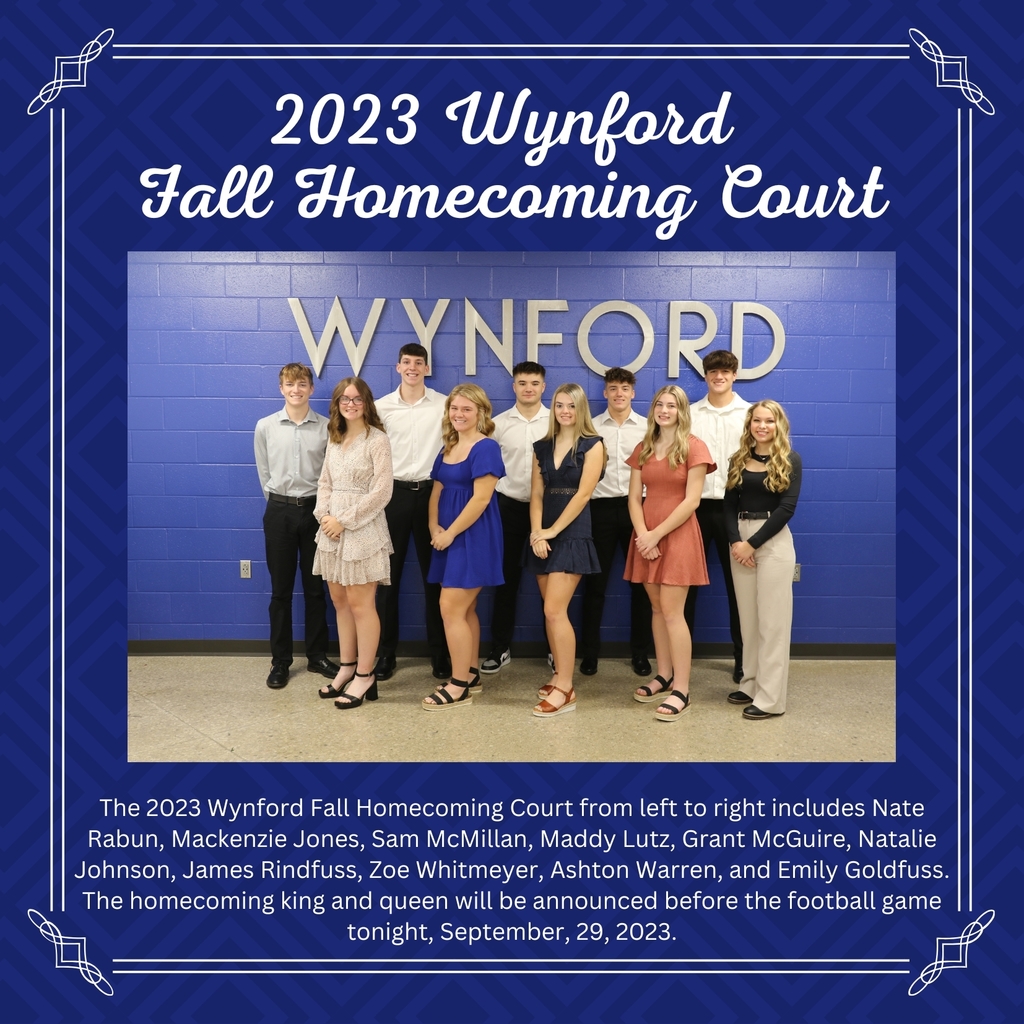 Reminders: Our volleyball game on Saturday will start at 9AM with JV. No freshman game on Saturday. Also, we will have a JV football game at home on Saturday vs Seneca East. We will try and find an alternate team for October 14.

Way to go HS volleyball teams. All 3 teams defeated Upper Sandusky in straight sets to finish off a great night for Wynford Volleyball. Great job Lady Royals!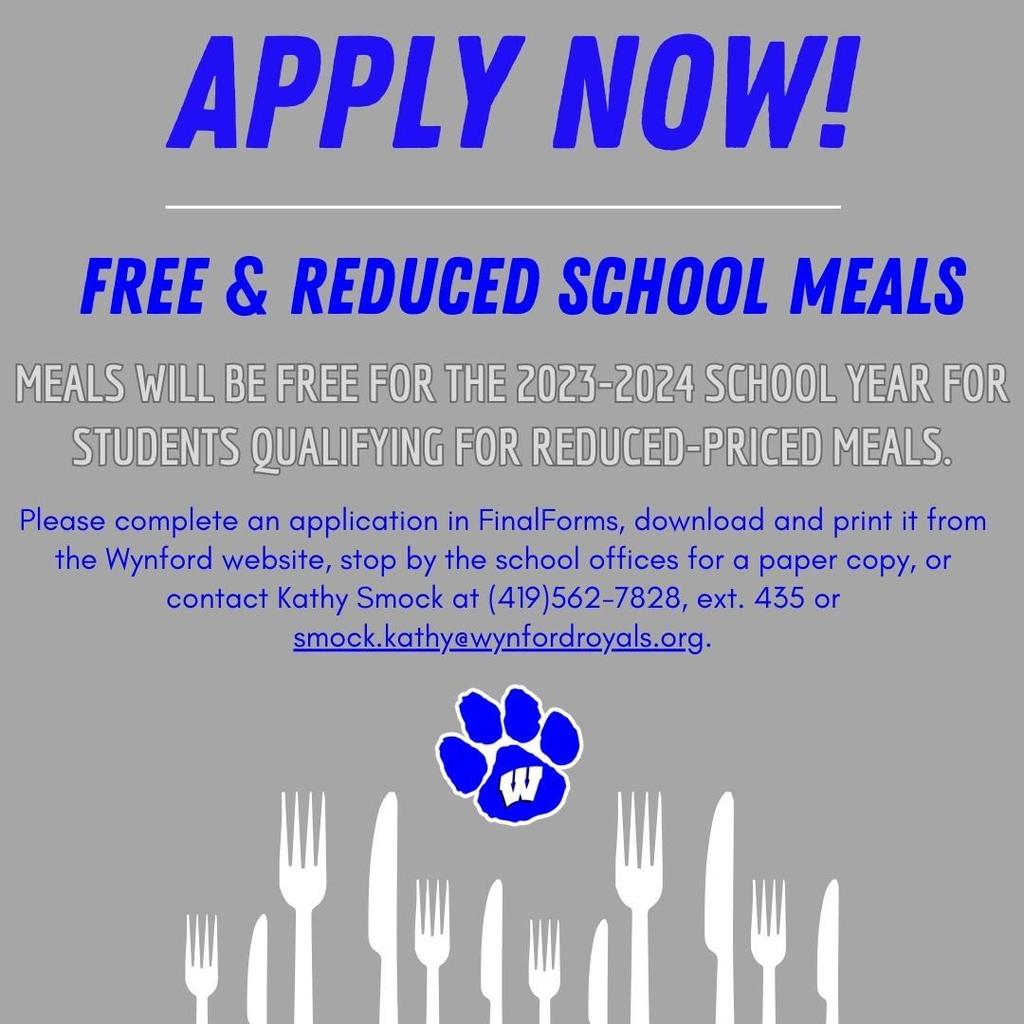 The boys golf team will play tomorrow at Valley View for the OHSAA Sectionals. Match starts at 9AM, and tickets are available at
www.ohsaa.org/tickets
. Adults-$8/Students-$6. Good luck team!

Our girls golf team competed at sectionals on Tuesday. Scores were Caroline Sheldon-102, Rylee Robinson-105, Willa Johnson-114, Maggie Ridge-123, and Heather Wappelhorst-143. Our girls had a great season and the best is yet to come. Great job ladies!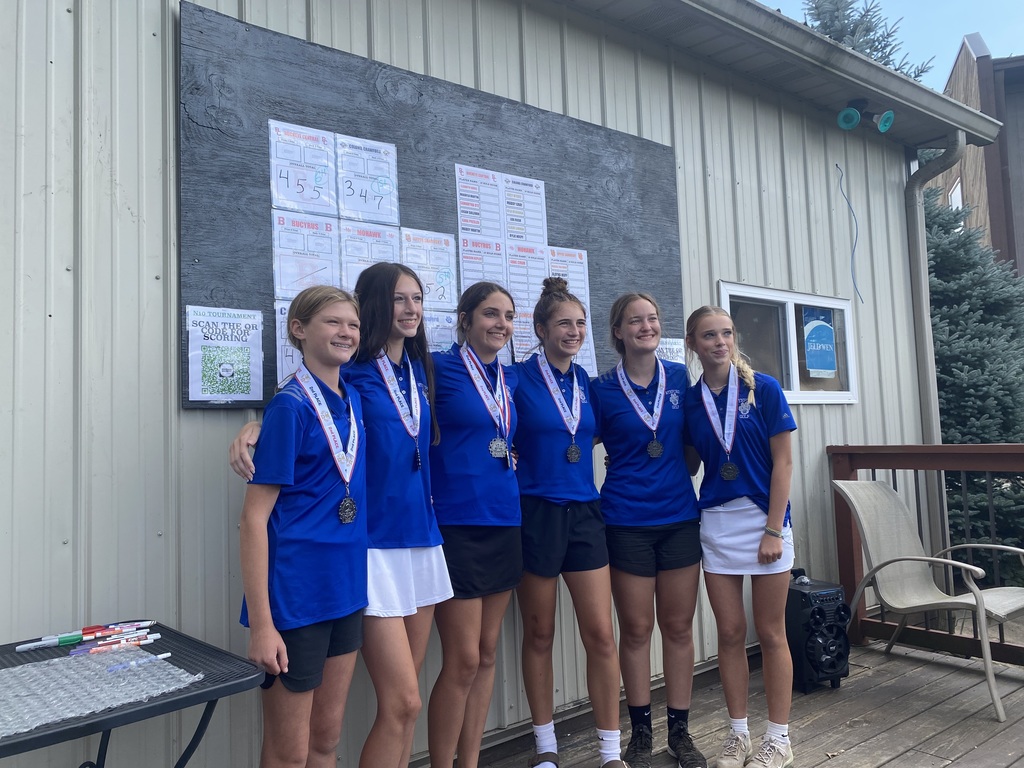 We are going to have a JV football game at Wynford this Saturday starting at 10AM. We will play Seneca East.

Washington, D.C., September Information for Travelers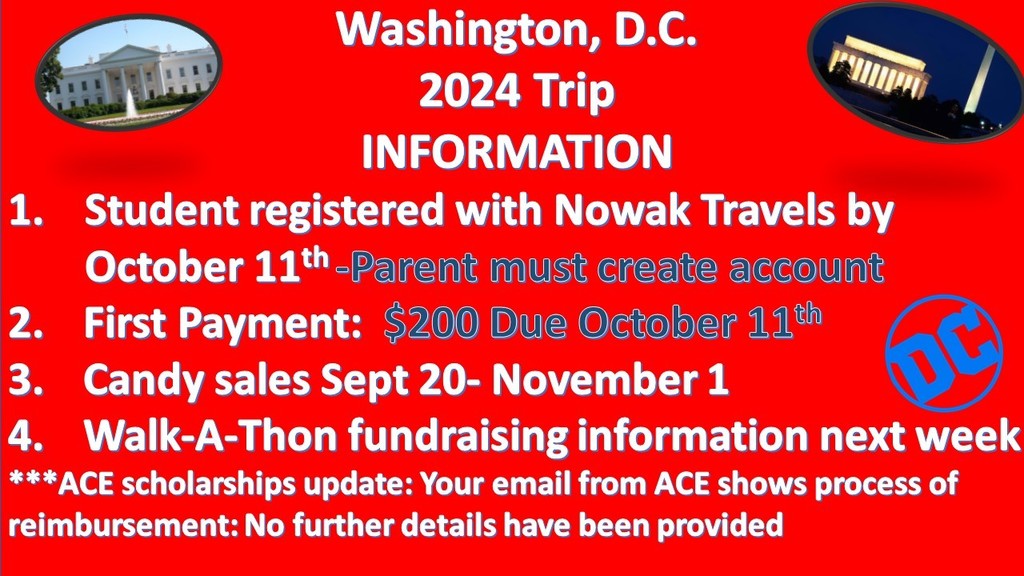 Such an amazing group of Royals joining together as one for the Wynford Alma Mater!!!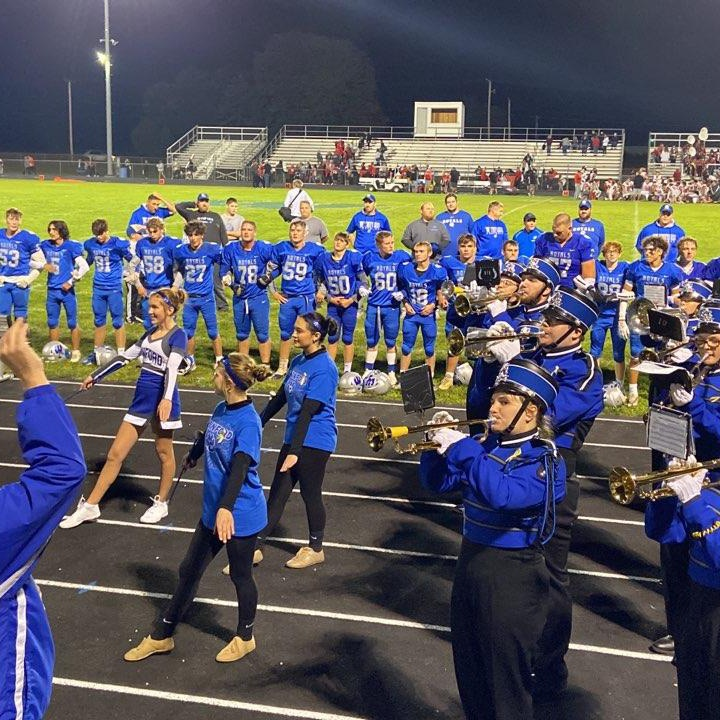 What a night, huge congratulations to the Royals and the coaches, 26 years of retaining the copper kettle!!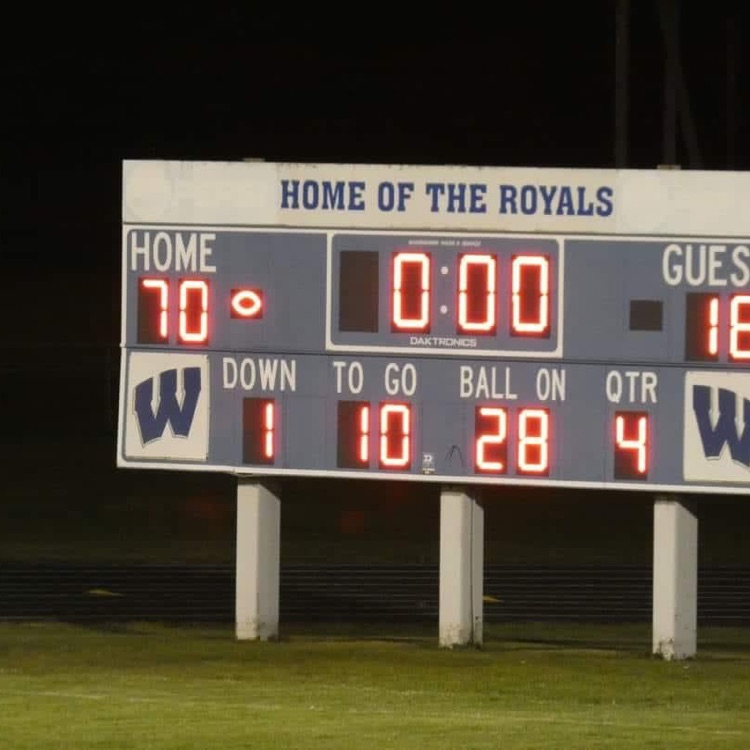 Awesome halftime show Marching Royals!!!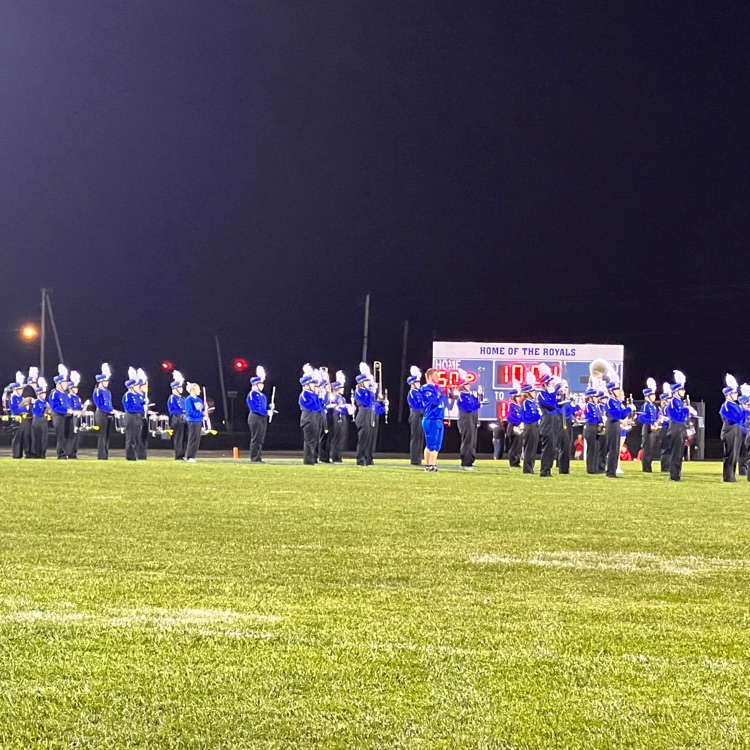 Weekly Schedule. Good luck Royals.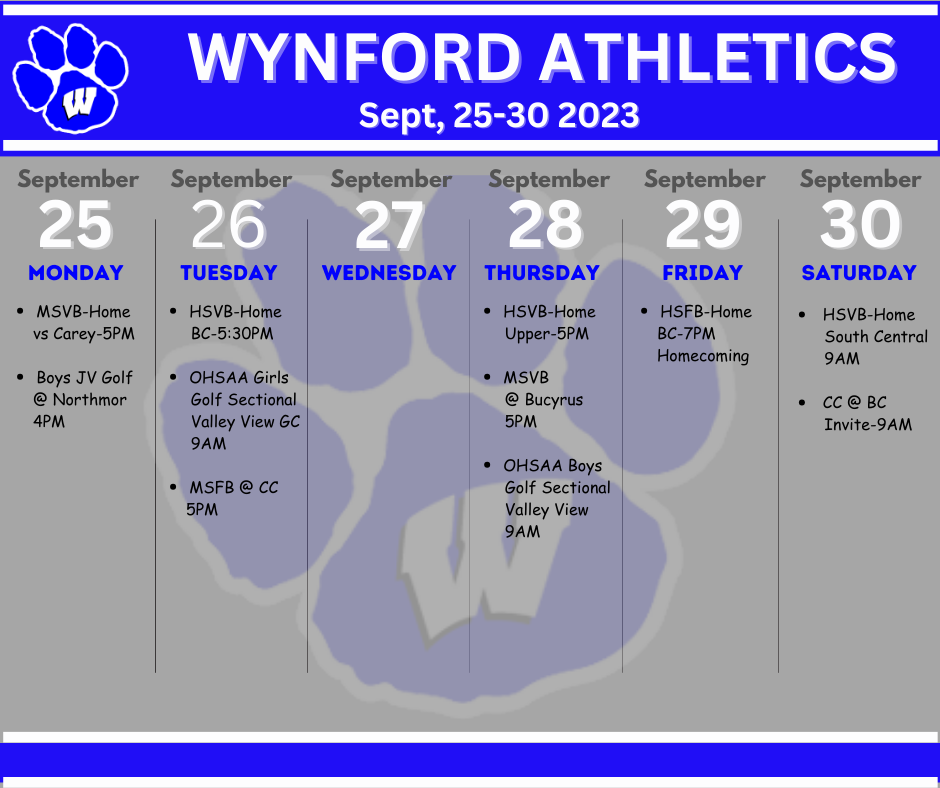 Congratulations to our girls golf team earning N10 Conference honors. Caroline Sheldon, Rylee Robinson, and Willa Johnson each earned second team honors. The girls will play at Valley View on Tuesday. Best of luck ladies!!