Wynford girls golf (187) defeated Ridgedale (227) Kayleb Keaton 45 Josh Crall 46 Aden Caldwell 52 Dylon Robinson 50 Nash Farrell 46

Boys Golf Results from Ontario Invitational Friday 8th out of 12 teams Team score 392 Kayleb Keaton 84 Josh Crall 100 Aden Caldwell 102 Nash Farrell 106

Congratulations to the 2019 Fall Homecoming Court members: Josh Crall, Isaac Hedrick, Carson Heinlen, Thomas Kurek, Kenny Minich, Lainey Holman, Emma Lohr, Eleni Ritzler, Jaylah Westberry, and Addie Wood! Voting will take place electronically during the week of September 16th. Good luck to all!

Wynford HS girls cross country placed 14/49 at the Tiffin Carnival. Allison Lust led the team in 21:09. Top 5 were all under 23:00. Keep working hard ladies. The Wynford Boys placed 26/36 in the Division 3A race. Kaden Dunford led the team in 18:12. Top 4 all went under 19:0. Great job gentlemen.

Great win versus Tiffin Calvert by the Varsity Royals Football Team. A huge goal line stop before halftime set the tone for the Royals defense. Great team victory. 13-9 Wynford prevailed.

Lady Royals Golf (202) defeats Colonel Crawford (212). Jordyn Alspach 45 Caity Schiefer 48 Gabby Johnson 51 Keep up the fight fir the N10 title ladies.

Wynford Varsity Volleyball defeats Carey in five sets. They won the final set 17-15. Great job Lady Royals.

Kaden Dunford placed 7th and Matthew Schiefer placed 9th at the Wynford Invitational as they led the boys cross country team to a 3rd place finish out of 11 teams. The girls cross country also finished 3rd led by Allison lust's 2nd place finish. Morgan Lambert chipped in with a 14th place finish. A special thanks to Glen Smith and all Wynford supporters in help running a successful invitational.

Parking will be available inside the fence, behind the visitors' bleachers at Friday's varsity football game. Enter at the driveway nearest to the football stadium. You will then be directed through the fence. Have your money/passes ready. Come early!
Wynford cross country results from the Bucyrus Elks. HS girls placed 5 of 19 this morning. Allison Lust led the team in 21:10. Outstanding day for the girls. Lots of PRs. They were the top N10 team at the meet. HS boys placed 12 of 21. Kaden Dunford led the way for us in 18:03.
Wynford Varsity Football team lost to Liberty Benton 34-29. Continue to work; it will reap benefits.
Wynford Lady Royals golf snag two league wins today. Great job ladies. Wynford 211 Upper 213 Buckeye 260 Caity schiefer 48 Gabby Johnson 51 Jordyn Alspach 53 Kassidy Stanford 59
Wynford's boys golf team prevailed against Mohawk in a key league match. Great job gentlemen. Wynford 173 Mohawk 193 Josh Crall with a 39 Kayleb Keaton 40 Aden Caldwell 45 Nash Farrell 49
Lady Royals Volleyball fall in four sets to Ridgedale Rockets. 25-19 18-25 23-25 27-29 Lost in 4. JV won in 2
Wynford boys golf finished second in their tri-match at Lakeland today. Carey 166 Us 182 New Riegel 183 Kayleb Keaton 43 Josh Crall 44 Dylon Robinson with a PR 49
Did you know Wynford now has an app? It's everything Wynford, in your pocket. Find the download links at the bottom of the page.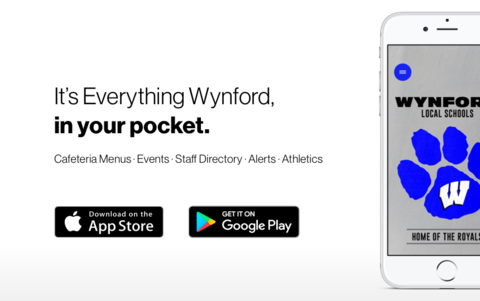 What a great day to be a Lady Royal! The Wynford Royals Volleyball team showed tremendous character with a win versus Shelby today. After dropping the first two sets, Wynford volleyball rallied from 2-0 down to beat Shelby (21-25, 22-25, 30-28, 25-22, 15-11) Lainey Holman had 20 kills and 16 digs to lead the way to victory. Averi McMillan added 11 kills and 22 assists while matching a team high 16 digs.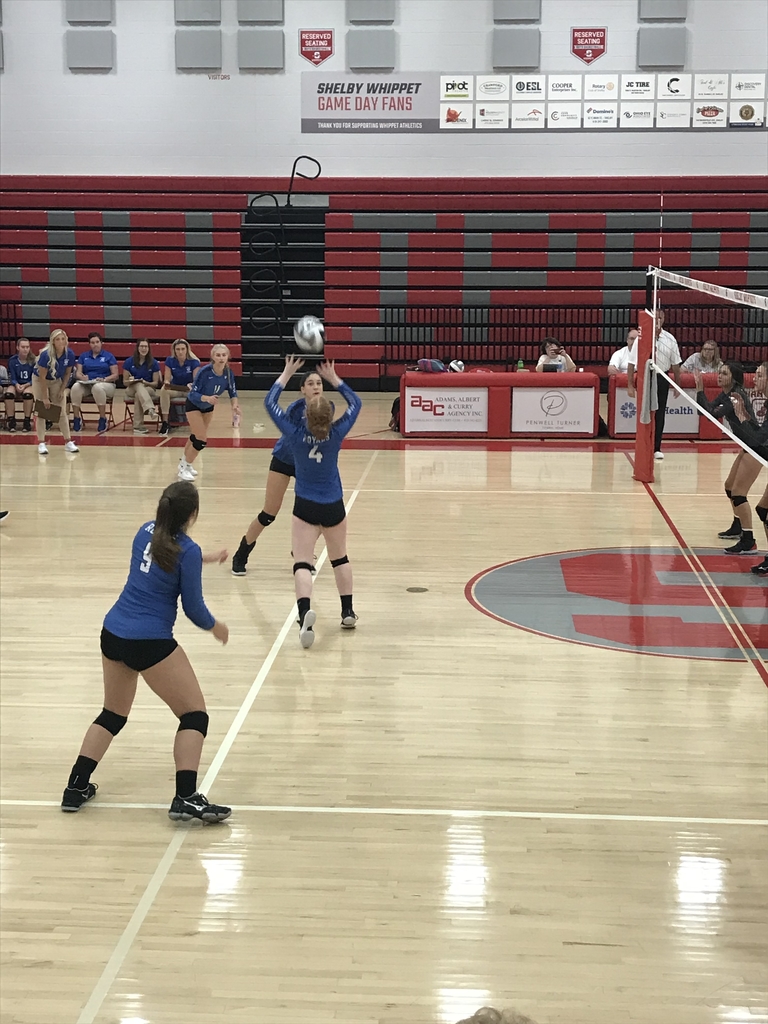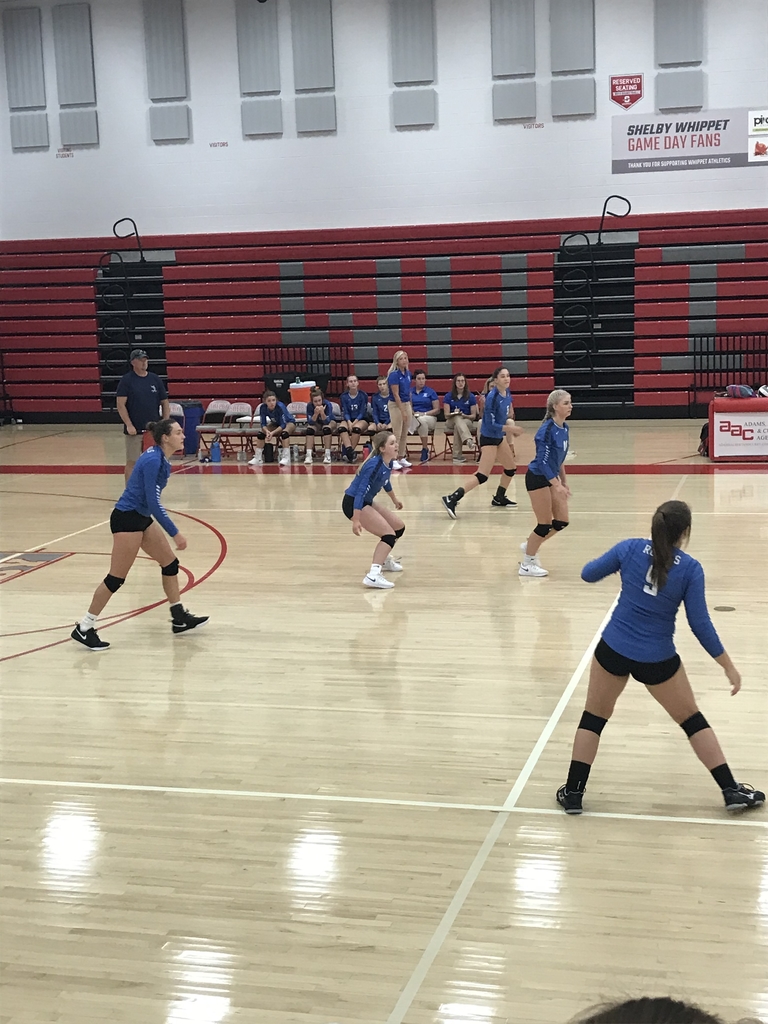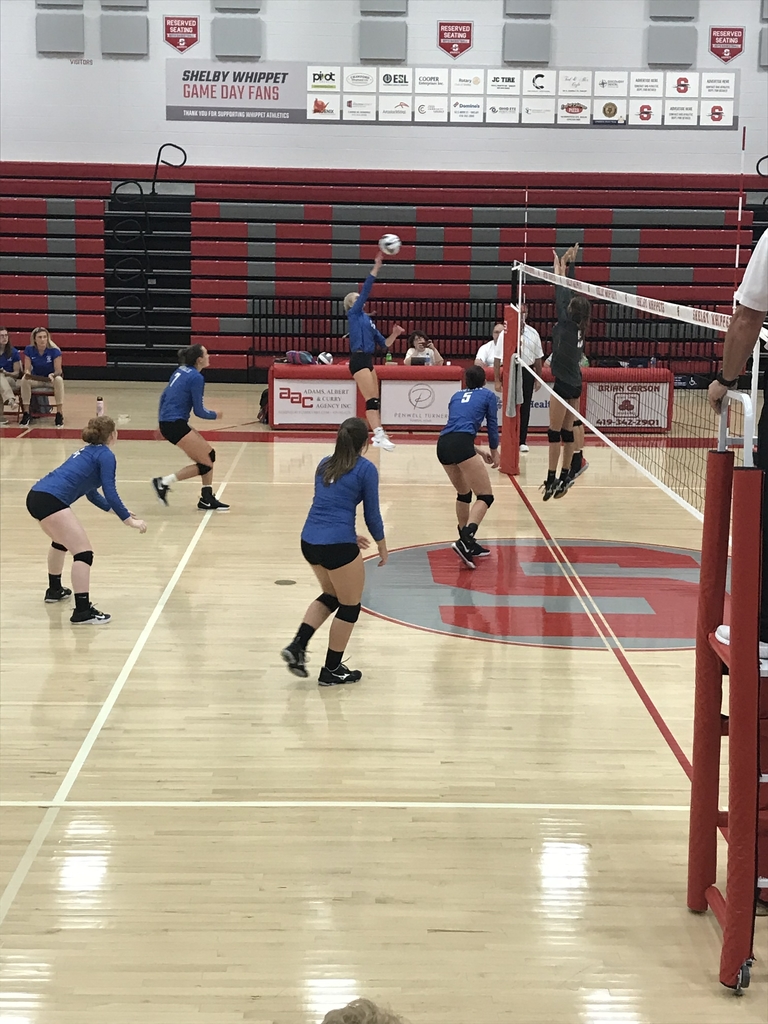 The Wynford Lady Royals lost to Buckeye Central 3-1 (14-25, 11-25, 27-25, 16-25). Avery and Lyndie both had 8 kills, Lainey had 11 kills Avery had 14 assists and Maddie Johnson had 15 assists Rylee 11 digs, Reese 10 digs, Mia 9 digs. Keep up the hard work; it will pay off in the near future.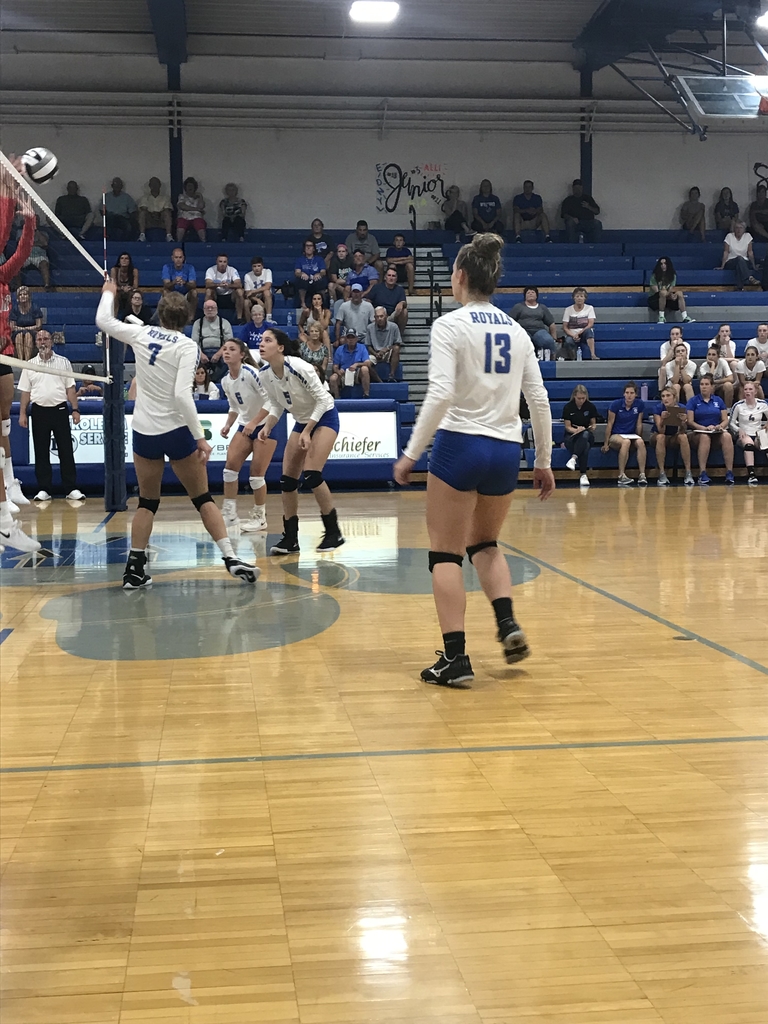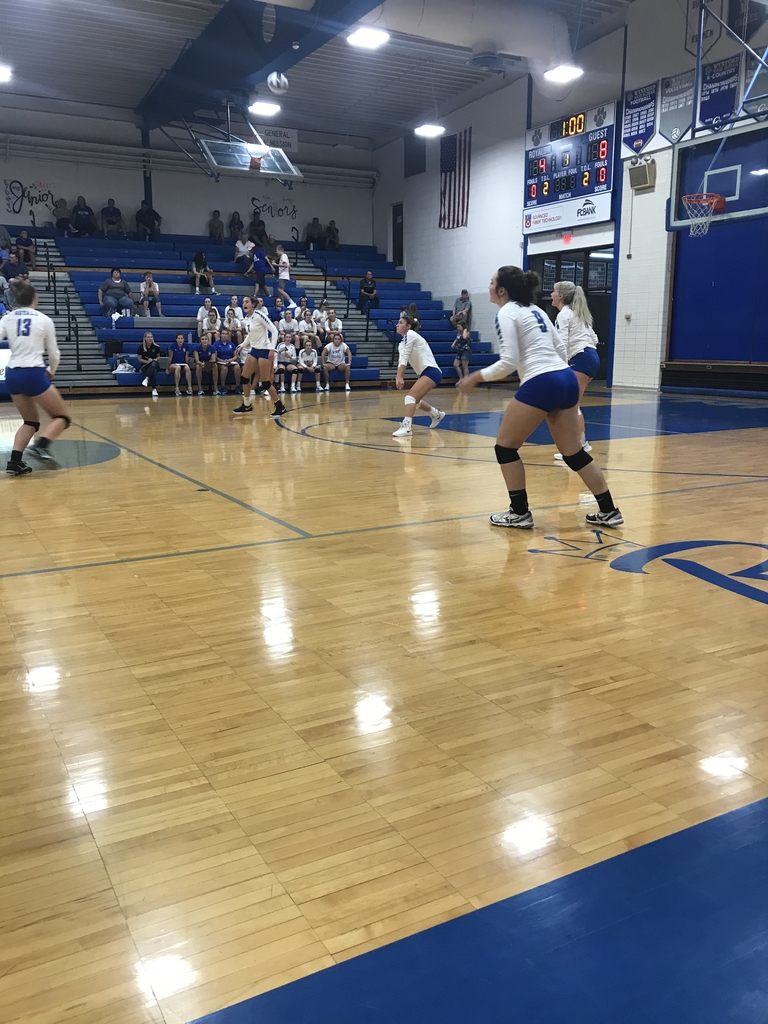 The Lady Royals Cross Country team also broke the ice this year in Upper's opener. The Lady Royals placed 8 of 14. Allison Lust placed 26th in 22:06 and Brianna Hensel placed 35th in 22:26. Our 4th-7th runners competed in their first high school cross country meet today.